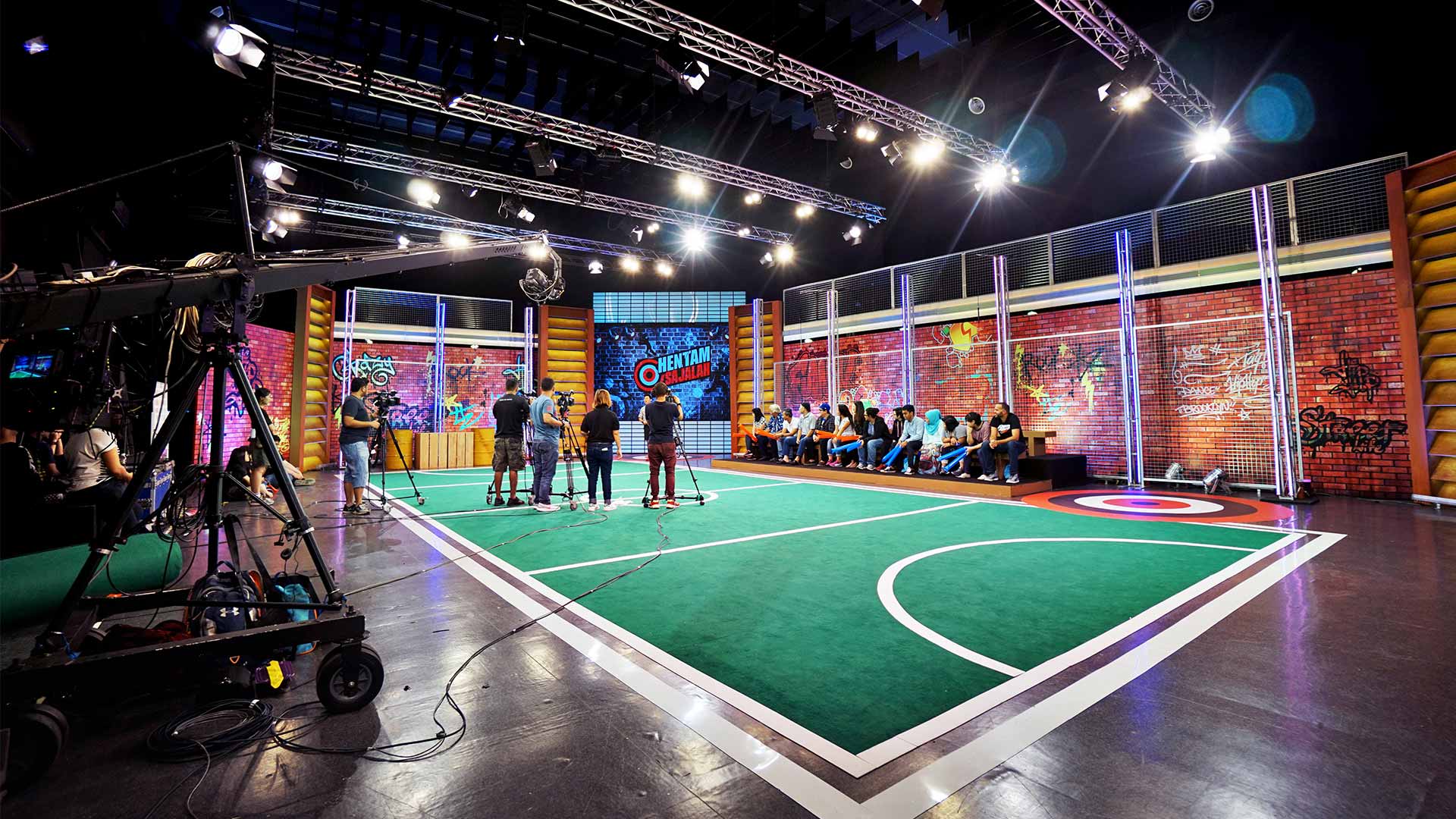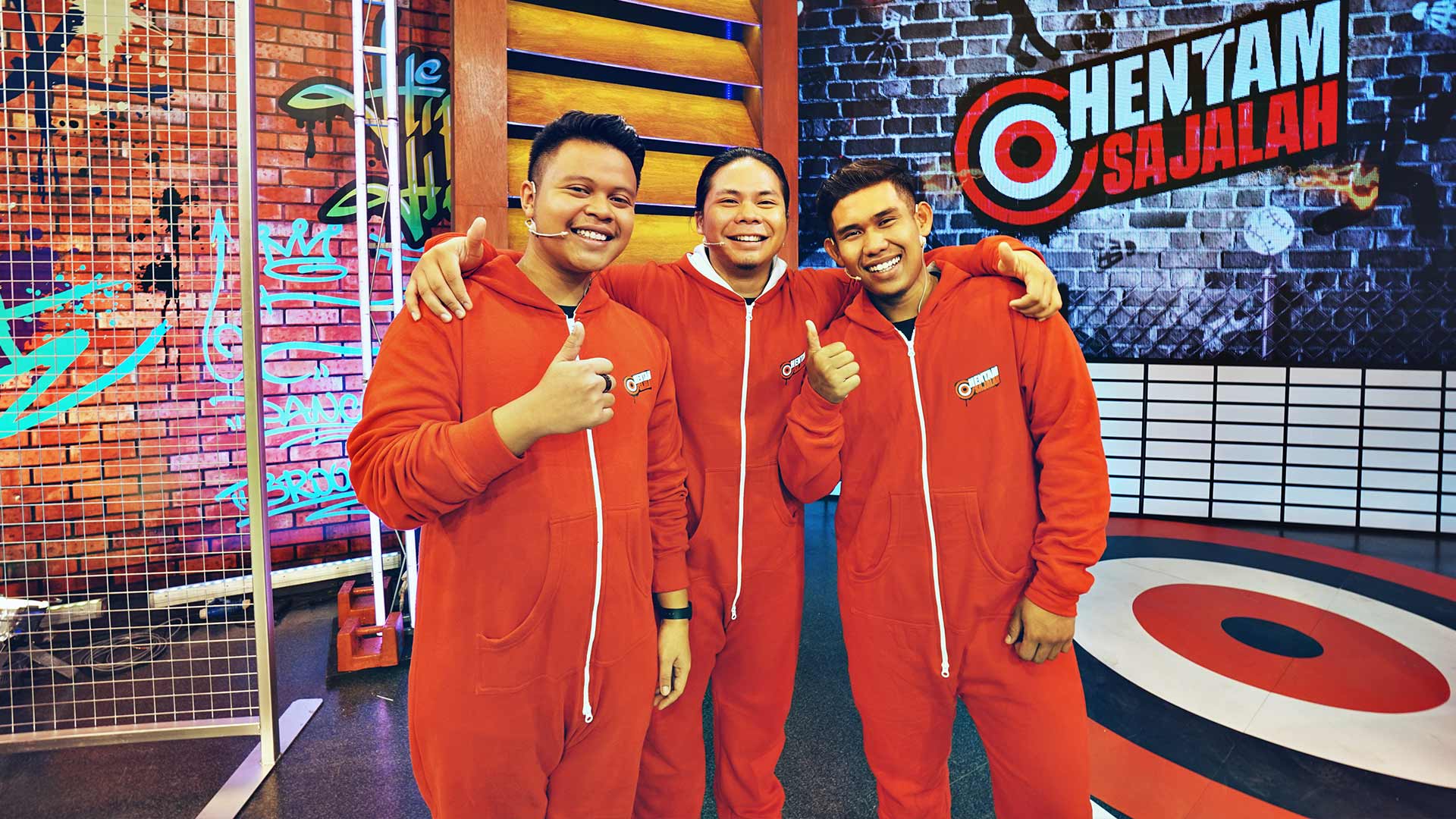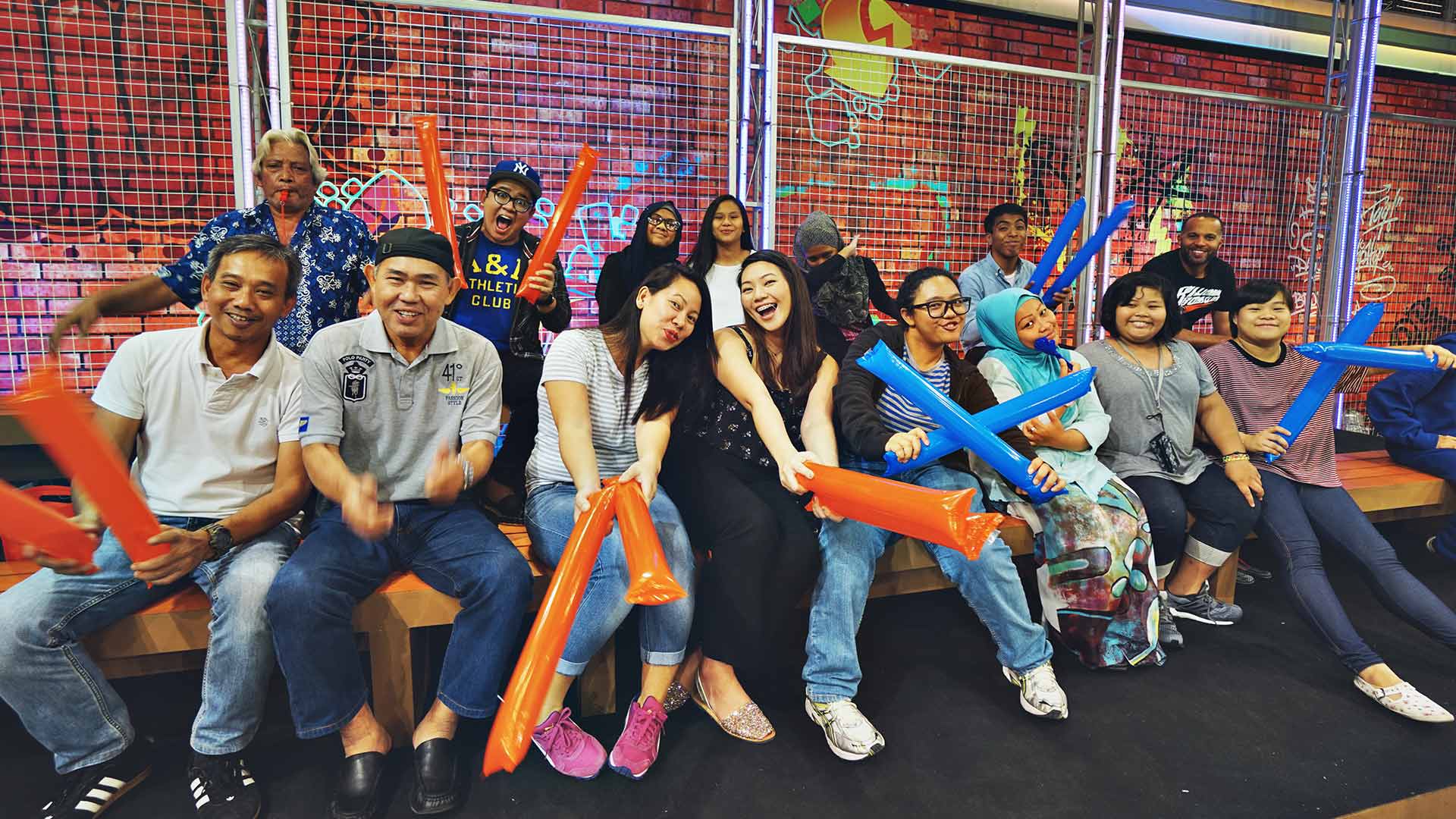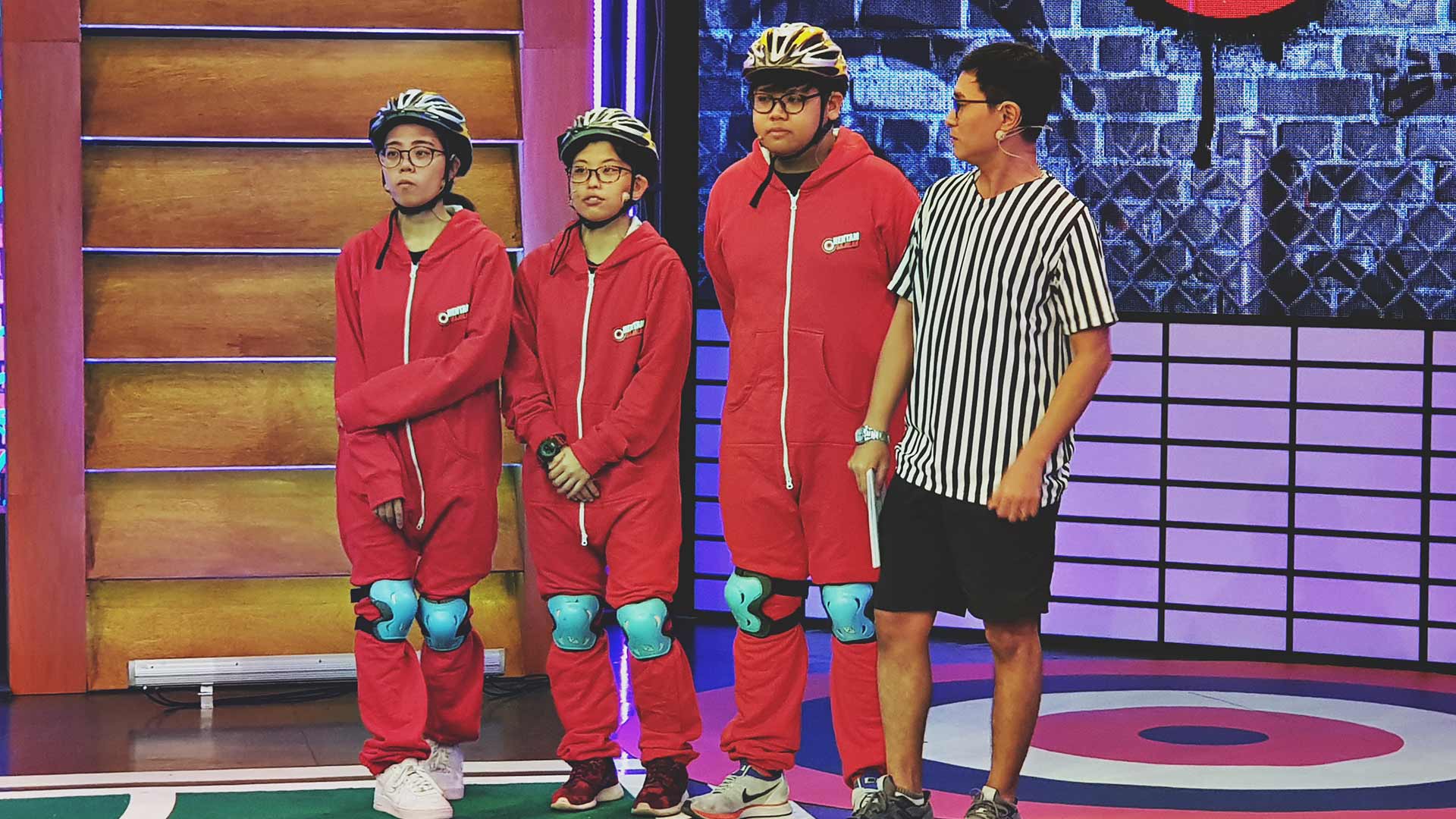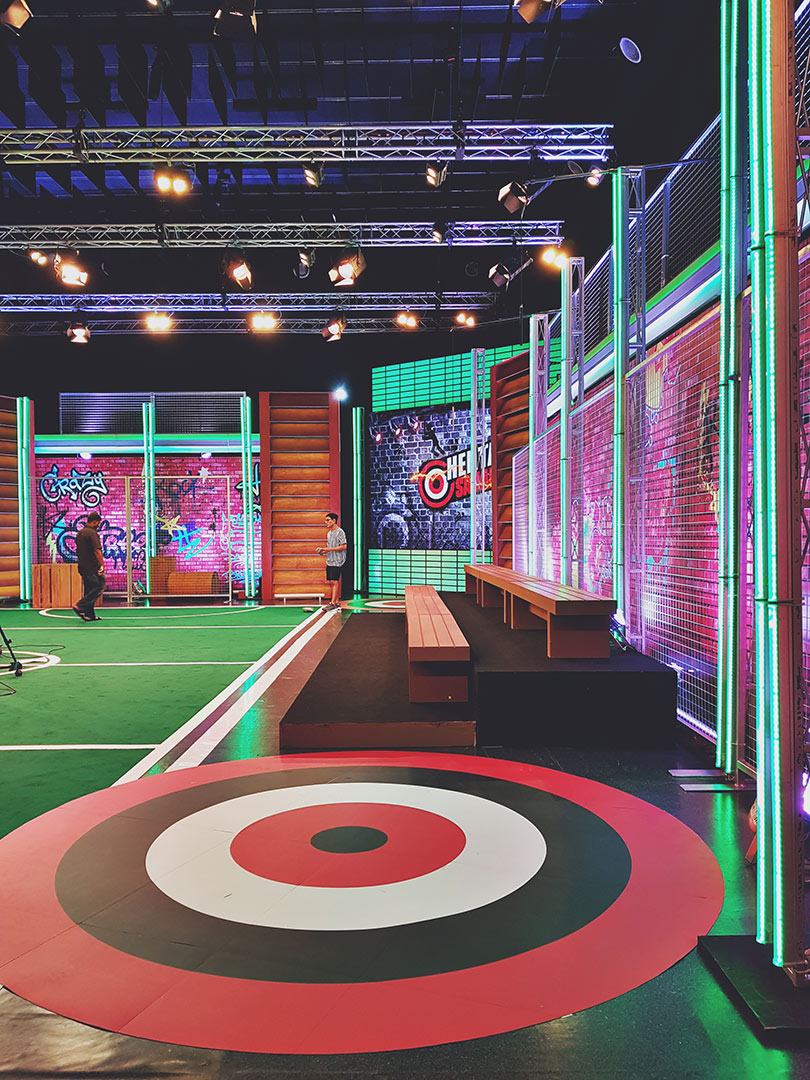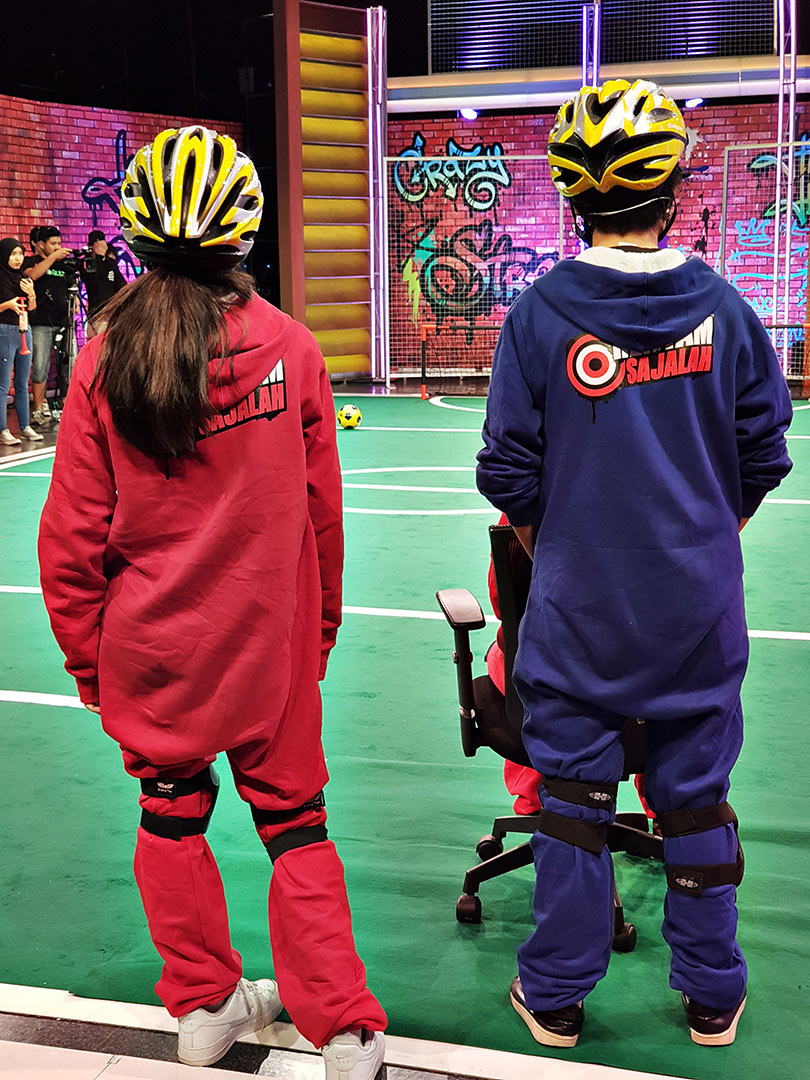 Just Hit It!
Set design & build . Art Direction . Lighting Design . Props making & supply
This ridiculous and hilarious concept of a gameshow is blowing up all our local media feeds, and for good reason. Featuring sports-inspired games with a wacky twist, two teams battle it out in rounds of hitting rampage in normal rounds of various sports with added surprises such as wearing fat suits, diving flippers and blindfolds.
A grass pitch on the main floor and LED storm lights that lined up the circumference of the set created a grunge stadium-like set design that added zest to the gameshow.